Takeovers: Examples And A How-To Guide
Today we're talking takeovers! We've been spotting this savvy branch of influencer marketing all over social media lately as a creative approach to spice up content, provide value, and keep communities and consumers engaged. Social media takeovers allow an influencer, a person in the company, or employee to share their viewpoints and offer another reason to trust the brand. This is a special time to be incorporating takeovers, as brands have entered uncharted territory and challenges due to COVID-19. The world seems to be changing daily, and marketing schedules and social media calendars that were planned out weeks/months ago no longer apply. Brands are scrambling to come up with new and interesting content ideas. Enter: takeovers.
So, what exactly is a takeover?
A social media takeover is when a person, usually an influencer, a thought leader or employee, "takes over" a brand or another person's social media account for a period of time (usually a day) and posts content on their behalf. Takeovers give that brand's audience another perspective of an issue or allow for an inside look with an influencer. Other organizations, thought leaders, consumers, employees, and the like are also great candidates to take over your brand's account.
You might be wondering – what's the point of a takeover? Some of our favorite benefits of takeovers for your brand include:
New angles and storytelling
Increased follower count as a result of cross promotion
Brand awareness and credibility
A sense of community and relatability
New inspiration, education, and entertainment for your audience
Fresh, dynamic content
Here are some recent takeovers we're loving:
Full Psycle had one of their micro-influencer instructors, Peach, take over their Instagram Stories to show behind the scenes of her day. She delivered cycling bikes to homes across Costa Mesa, CA with the goal of helping keep the community fit during quarantine. She then proceeded to teach a virtual class.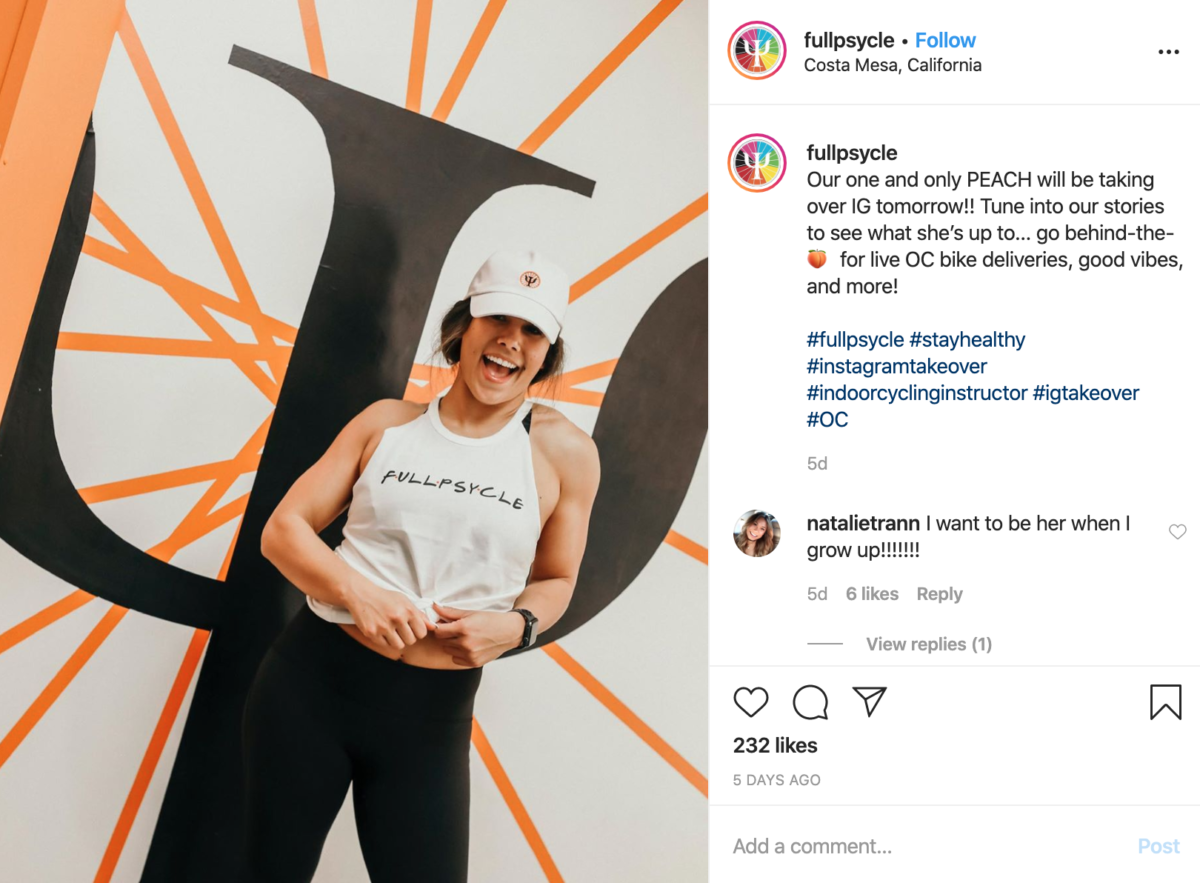 Wellness brand Goop had author Dr. Shauna Shapiro take over their account to share a meditation with the intention to shift negative into positive during these uncertain times.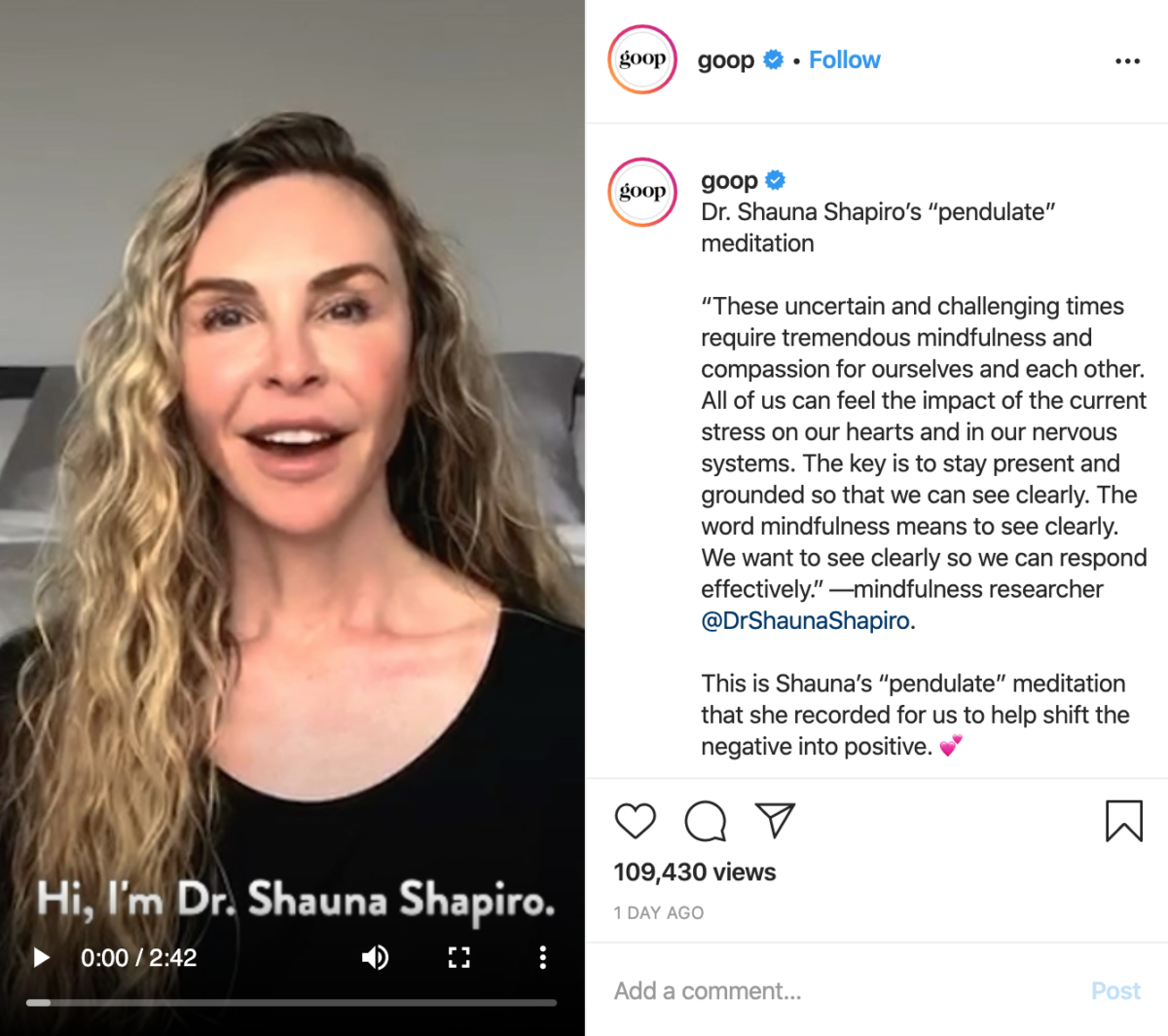 Travel and Leisure had Silvia Grossi, the chef of Il Salviatino, take over their Instagram stories to share an easy, home-cooked meal.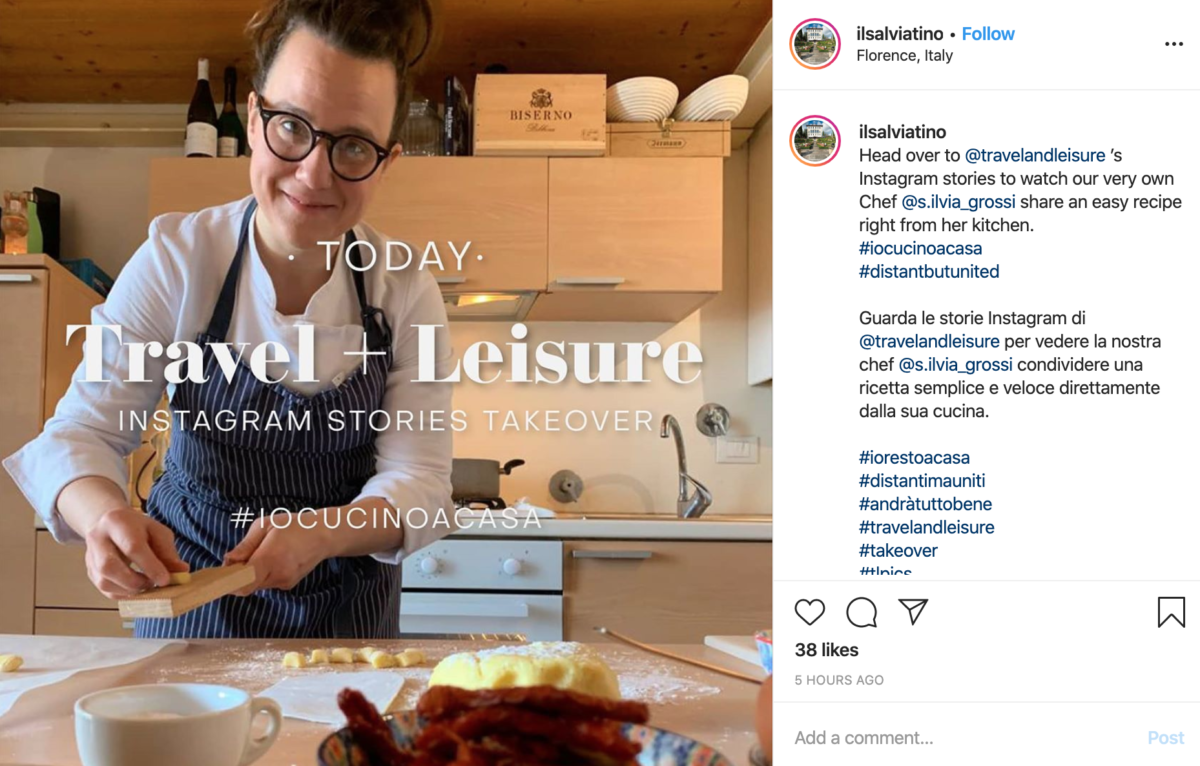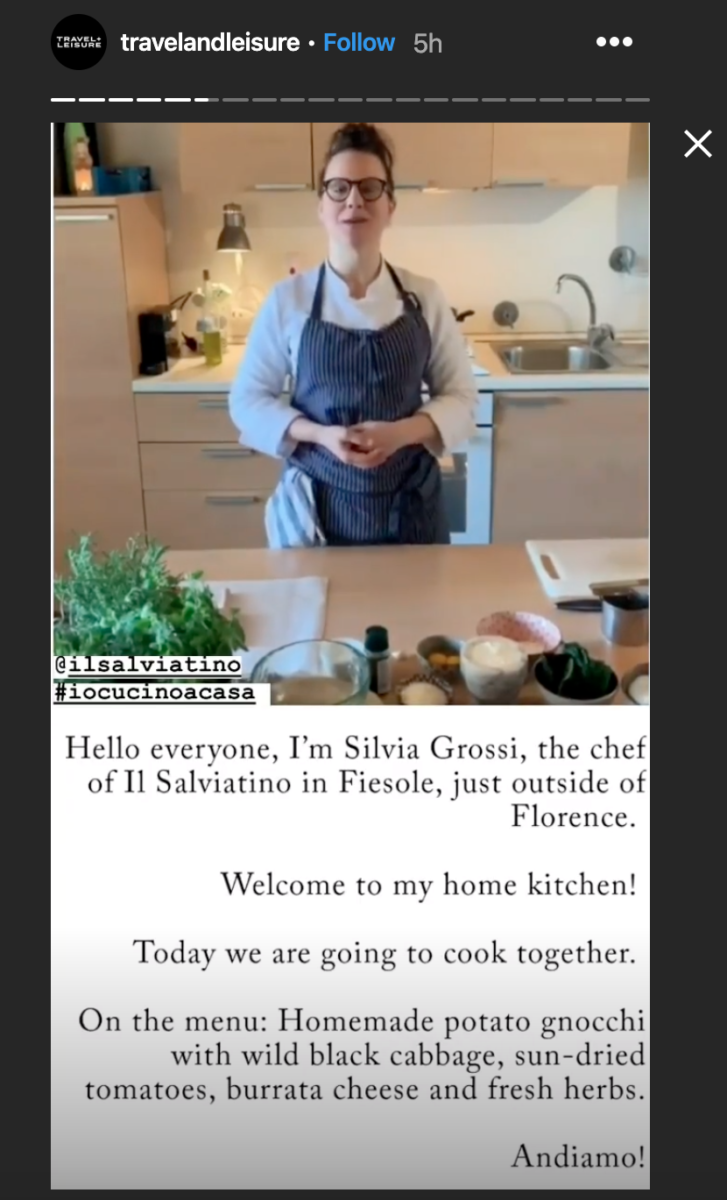 And the funniest yet: National Cowboy & Western Heritage Museum is having their Head of Security run their Twitter account. Needless to say, we've been cracking up at the museum's hilarious tweets.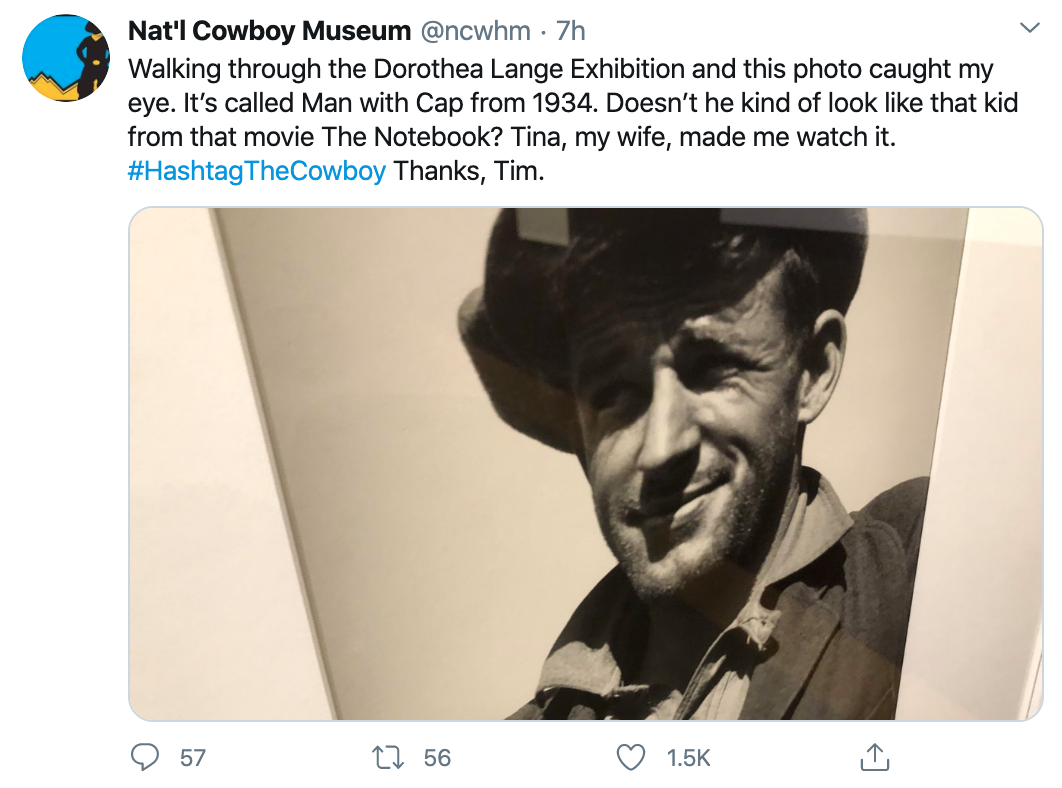 Now, without further-ado, a how-to guide for activating a takeover on your brand's social media:
Identify goals and determine the value and content you're looking for. Do you want to show more behind the scenes moments of your company giving back to the community? Or maybe you want to show how your product fits within a certain lifestyle. Consider your "why" before identifying the right person to take over your brand's account.  It's also worth noting the consideration of what platforms the takeover will appear on, as well as media type (i.e. video, images, story takeover, etc.). Instagram is the most common channel for takeovers, with Facebook and Twitter following behind. We recommend choosing whatever platform you have the largest, most engaged following on.
Examples of great "whys": With restaurants struggling right now, chefs from local communities could takeover your IG stories to talk about upcoming specials they have to-go. You could have a travel influencer takeover to show how to actually build an itinerary, using your destination as a starting point. Everyone can follow along and save their itineraries for when we can #TravelSomeday.
Decide who is going to takeover. An employee would be a great person to takeover if your goal is to share a day in the life of your company, culture, and workplace, while an influencer or consumer would be ideal to show how your product or service enhances lives. Bringing in a thought leader or industry expert is an amazing way to build brand credibility.
Tip: Reach out to influencers who have already been to your destination to share their trip again as a travel dreaming escape. When it's time to start traveling again, host a week or two of takeovers with different influencers to show off different niches and personalities.
Pitch time! Reach out to the person you'd like to take over your account and share what you have in mind. Be sure to mention what's in it for them, like new followers or the opportunity to share their mission/knowledge/etc. with a new audience. Macro-influencers will often charge a fee, while micro-influencers will either do it for free or for trade. For larger campaigns, we definitely recommend creating some type of contract so each party is clear on expectations and deliverables.
Make sure everyone shares in their authentic and natural voice. The reason why the Cowboy Museum tweets went viral is that they aren't trying to make him anyone but himself, and that is charming and follow worthy.
Collaborate on a content outline. Map out major talking points or key messaging so the takeover is effective, entertaining and overall well-executed. Often times, brands will even request that the content is created and shared ahead of time so they can approve it before it's posted. This reduces risk in error, incorrect messaging, etc. Any vital details in this phase should also be included in the contract.
It's go time. It's takeover day! Here are some tips for a smooth takeover:
Leading up to the takeover, inform your audience of what's coming and be sure the person taking over shares it on his or her personal account(s) as well. It's always a good idea to build some hype.
Tag, tag, tag! Cross promotion is a huge part in gaining new followers and increasing awareness for all parties involved.
Create a temporary password for your takeover person to use when logging in. Don't forget to change the password after the takeover is complete.
When someone new signs into your social media account, Instagram or whatever platform you're using might flag this as suspicious activity and will send a security code to the phone number or email on file. Be sure you're around in case this happens.
If you don't want to share login credentials with the person taking over, have them send you the content the day before and you can post it on your own.
And voilà!  There you have it folks: a takeover. We know times are weird right now and your content calendar has probably changed quite a bit over the past couple of weeks given COVID-19. If you're stuck and not sure what to post, activating a takeover is a fun, light-hearted way to keep your brand top of mind amongst consumers. And as always, feel free shoot us an email if you have questions and need help designing your next takeover.