Trending Now More Than Ever: Local Love
Quarantine, social distancing and overall health and safety measures for protection against coronavirus have caused many small businesses to close shop temporarily. This breaks our heart, as it is these small shops, delicious restaurants and local artisans that create culture and make traveling to a new destination so special and memorable. Thankfully, local communities have started coming together in new ways to help bring awareness to this cause and encourage the message of buying local. Here are some examples to inspire the creation of your own type of 'local love' project or initiative in your city.
ATL Food Tour Box
Unexpected Atlanta created ATL Food Tour Box: "Delicious, shelf-stable or frozen tastes from 3 incredible local vendors (enough for dinner for 2), video guides from local chefs, one easy recipe with your own fresh ingredients, and historic tidbits from Atlanta's culinary historian. No contact local delivery."
Flower Tour PDX
A Portland flower wholesaler was forced to temporarily close shop and sadly had to lay off employees due to the impact of COVID-19. The wholesaler decided to donate all the leftover flowers to local florists. It was then that local design studio, Color Theory Design Co, came up with the idea to "utilize these blooms to make the greatest impact in the city and in the hearts of the people by creating urban floral installations for a drive-by tour of each florists' creation." It is now trending on Instagram under #FlowerTourPDX.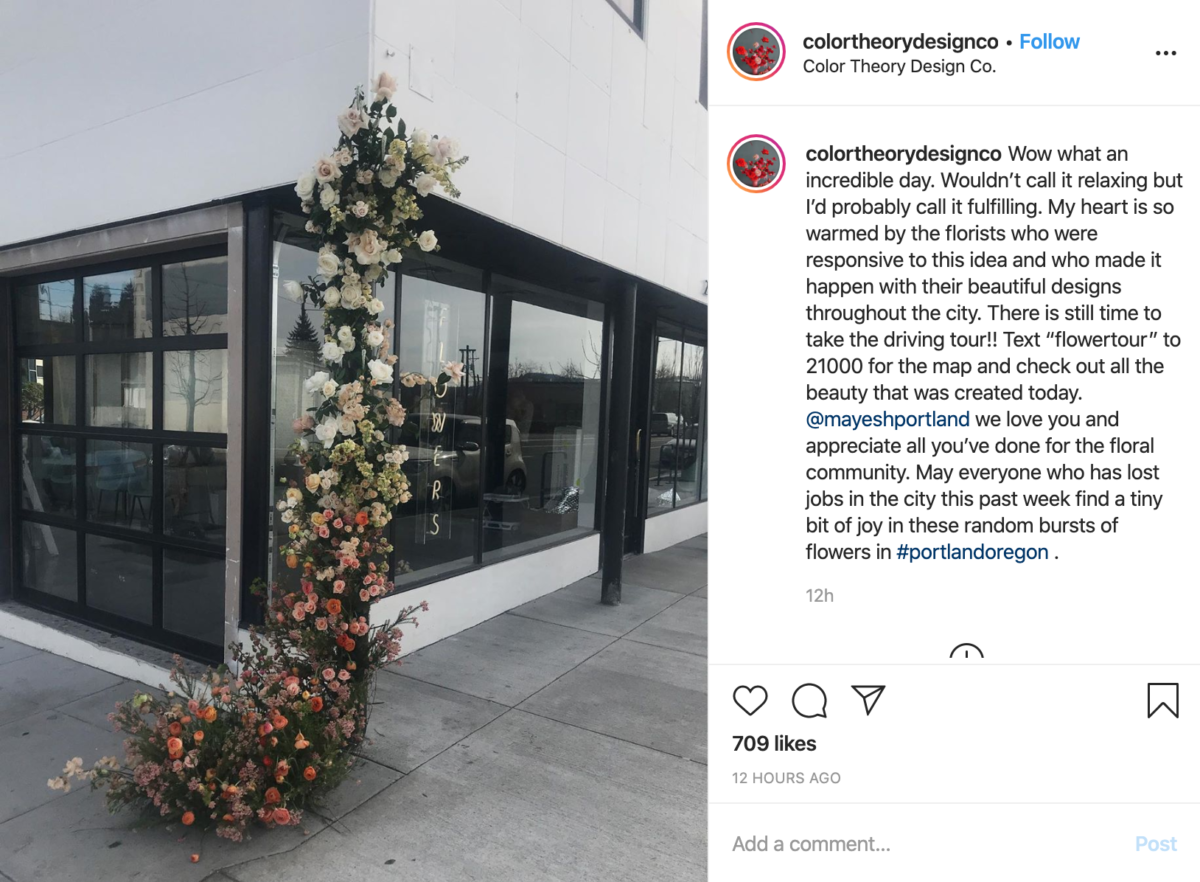 Hygge at Home
Visit Seattle shares the Danish concept of Hygge (aka slowing down and embracing stillness, coziness and warmth) along with examples of local businesses to support this type of lifestyle.
Virtual Charity Auctions
Help Austin Now is an organization where Austin locals are donating their services, art and other items to be auctioned off with all proceeds going to an organization or fund of the buyer's choice (within pre-vetted options).
Saturday Night In
Discover Kalamazoo along with others created this virtual Facebook event as a safe and #socialdistancing approved way to enjoy local restaurants and bars. The community is encouraged to order delivery or stop by a restaurant for pick-up and enjoy some of their favorite Kalamazoo dishes and drinks during a Saturday Night In.
Educational Guides and Graphics
Travel influencer, @BonTraveler, designed a creative and small biz resource guide with the intent to educate her audience on how they can support creatives and small businesses in their own local community.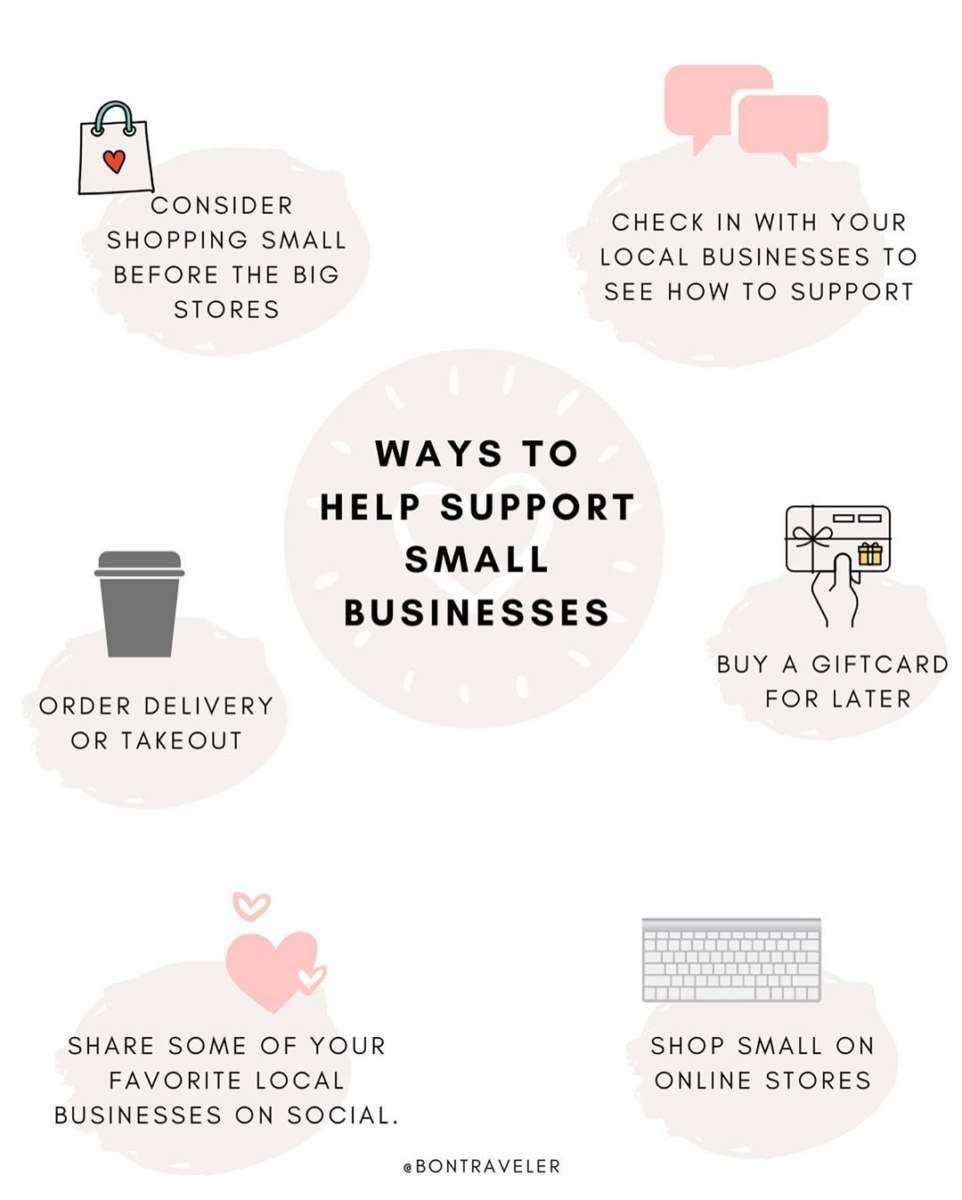 Small Business Bingo
Peoria City Chamber shared a small business bingo example on Twitter as a great way to engage town residents. We've seen different versions of this like "get 5 in a row for a chance to win a gift card" and more. Create your own bingo template for free on Canva or by using the graph tool in Microsoft Word.
Destination Local
Visit Beaufort is supporting their small businesses with a "Destination Local" campaign, encouraging city residents to buy gift cards, take a staycation and enjoy their surroundings. Other cities are doing similar things, like Visit Prince William Virginia's #PrinceWilliamStrong project.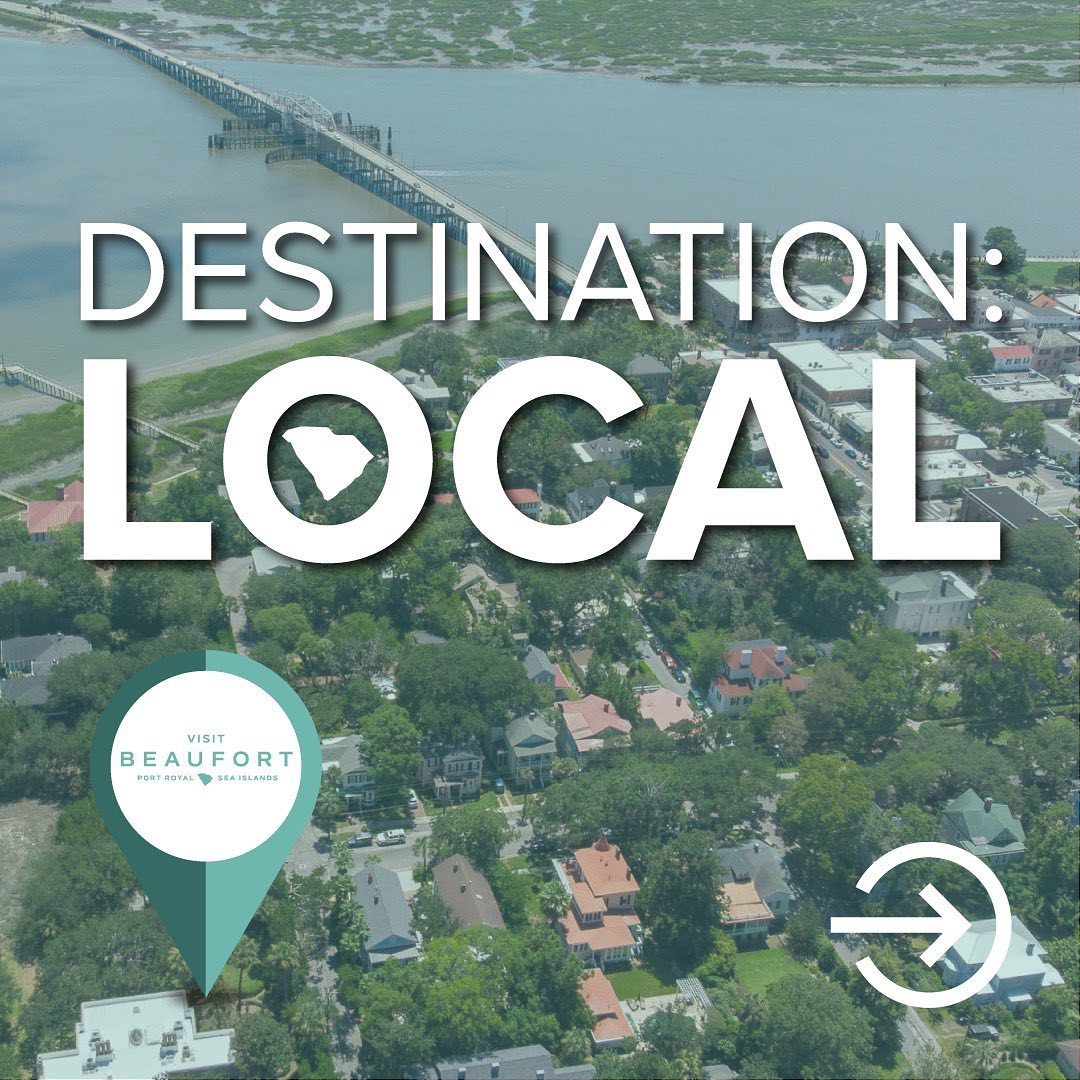 —
We encourage you to please shop local whenever possible as a way to help preserve the special small businesses that make your city unique. ?